POWERFUL
&
EASY TO USE
Discover full potential of MiTransit giving you a customised integrated suite of software solutions to run your full business process from end to end, order to invoice.
Get started for free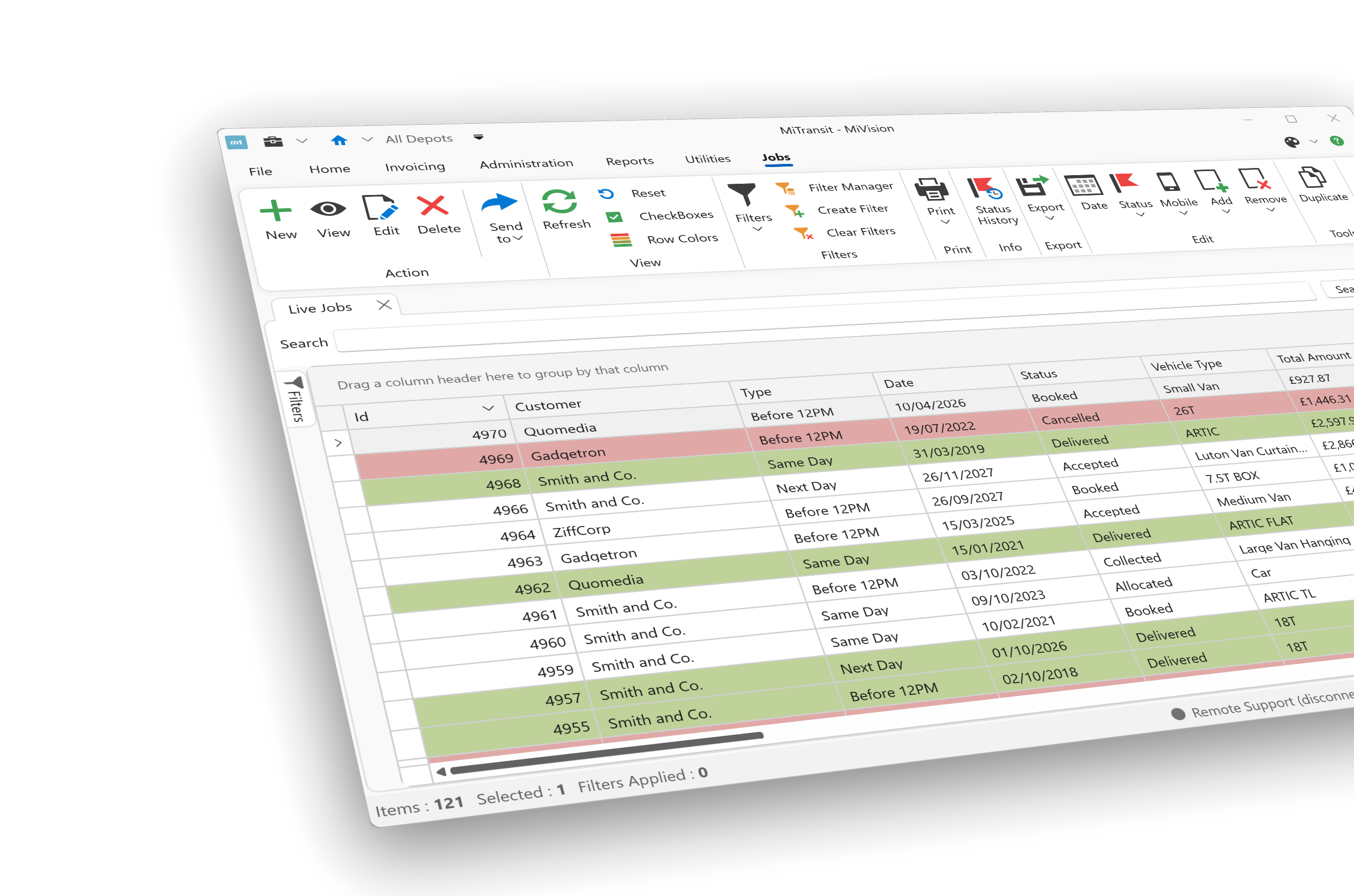 All In One Package
Built-in comms system
Communicate with your colleague and employees across platforms.
Reports & Dashboards
Augue pulvinar justo, fermentum fames aliquamant accumsan vestibulum.
Notifications
Be notified when jobs are completed and automatically notify your clients.
Multiple Stops
Create multiple stops for your jobs and get notified when each completed.
Job Scheduling
Schedule multiple recurring jobs for every day or specific days.
Multiple Users
Manage users for your employees, clients and drivers.
Support 24/7
Available phone, email and ticket-based support.
Data Security
Setup user groups for accessing different sections of the app.
Integrated third party tools
We provide integration into third party tools, to reduce constant switching between apps and automate tasks as much as possible.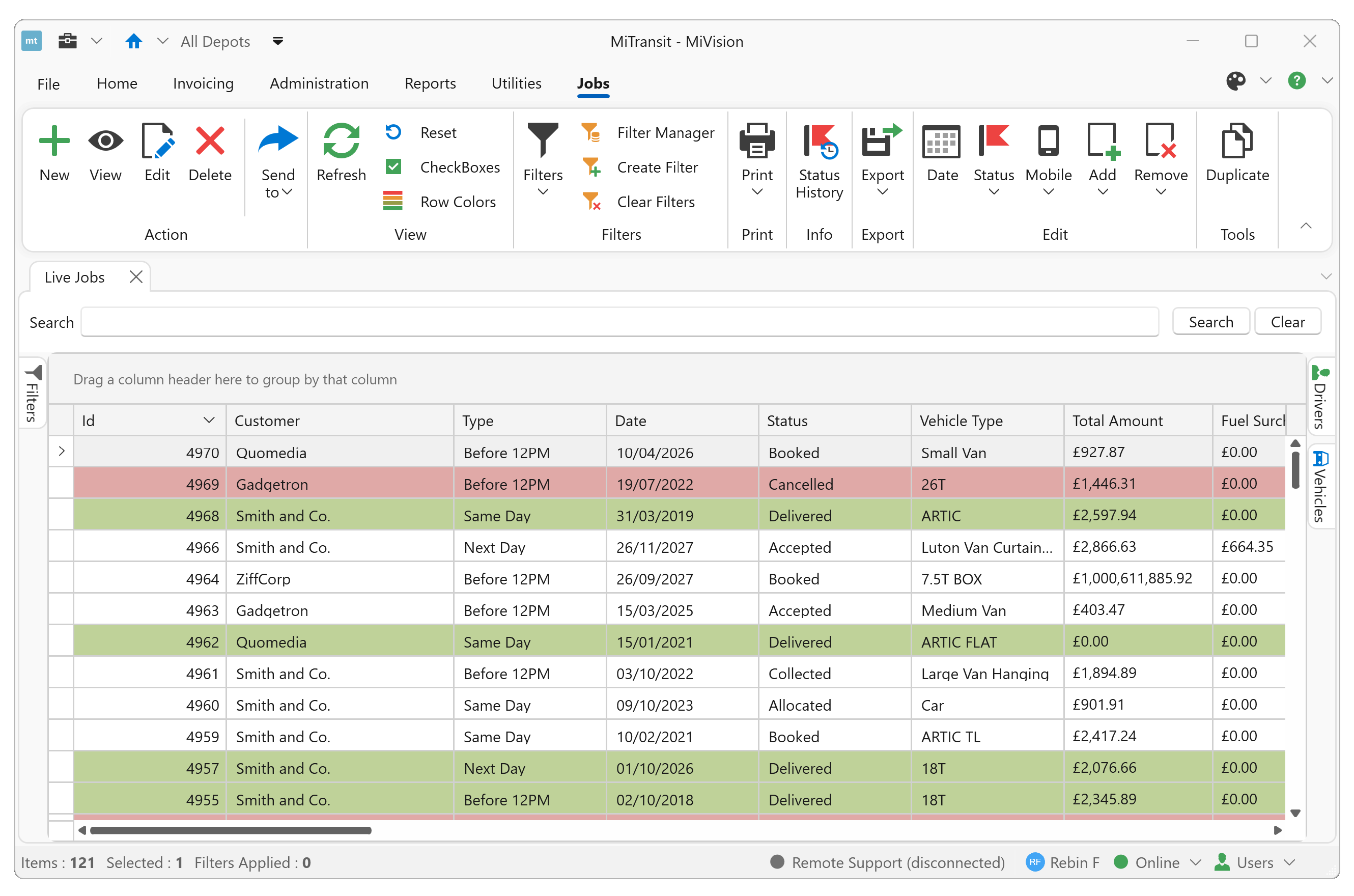 Job Management
A comprehensive job management system, from booking your jobs to printing consignment notes all the way to invoicing the job.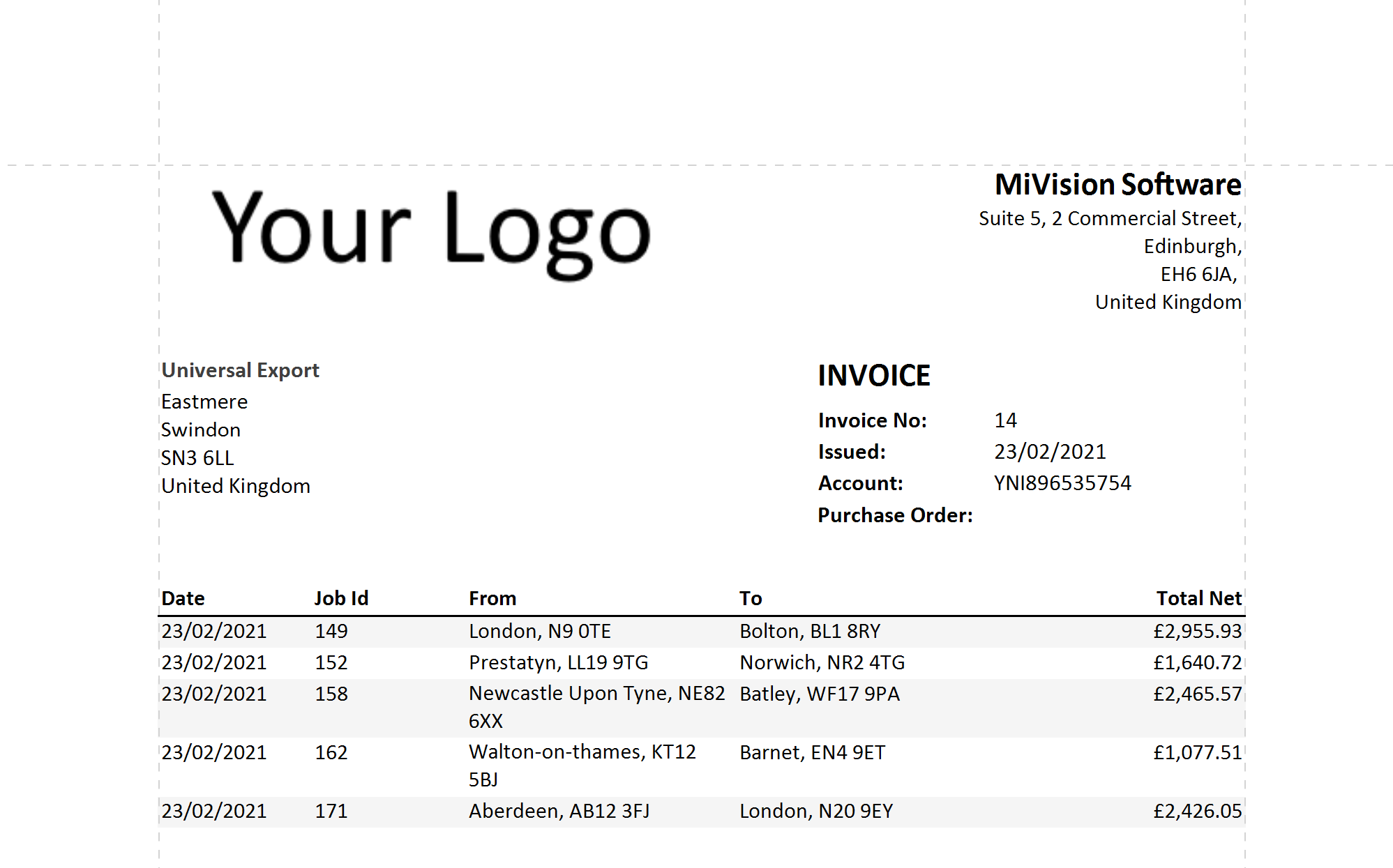 Invoicing
Customize your invoice templates and invoice your jobs straight from MiTransit, print your invoices or simply send them via email to your clients.
Customise an invoice templates for each client
Batch export your invoices
Easily modify your invoices
Auto Route Planning
When there multiple stops for the job, let MiTransit to automatically reorder and calculate the best route for your job.
Driver Tracking
Track your drivers locations while they're logged into MiTransit mobile app, check their progress and status.
View all active drivers locations
Get estimated time of arrival and distance to the next stop
Get driver speed and course
Our client list includes…
Ready to Get Started?
Have full access to MiTransit for 30 days
Get started